IBAs Designed to Meet All Your Needs
AutoBrite™ is proud to offer our two time-tested in-bay automatic systems to provide car wash owners with dependability and durability to support their car wash needs and increase their return on investment. AutoBrite™'s in-bay automatic systems to provide a consistent wash every time to keep customers happy and returning to your car wash, increasing customer loyalty. Both the TouchBrite™ and the TriBrite™ offer many benefits and can be modified to meet your locations car wash needs.
Quality Stainless-Steel Construction
Performance Consistency & Quality
Affordably Priced Equipment
Proven Track Record of Performance
TouchBrite™ In-Bay Automatic Foam Touch Car Wash
The TouchBrite™ is a three-brush car wash in-bay automatic system that offers your customers a premium car wash at a welcoming price. The high-quality car wash equipment offers more than four decades of field-tested performance to car wash owners worldwide. The TouchBrite™ IBA is energy efficient and budget-friendly.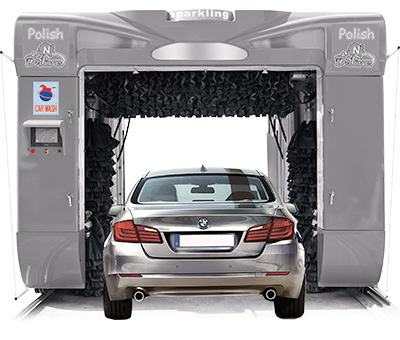 TriBrite™ 3-Way In-Bay Automatic Car Wash
The TriBrite™ car wash gives your customers three different options for the type of wash they want without compromising on quality and increases your throughput. They can choose from a friction car wash; a high-pressure, touch-free car wash; or choose both friction and high pressure at the same time. The TriBrite™ hosts five brushes and has the ability to wash anything from a Mini Cooper to a Texas Edition Long Bed Crew Cab. The design is highly customizable to best suit your needs and is a simple and fast build and start up. Its stainless-steel design is durable and saves money on maintenance costs.